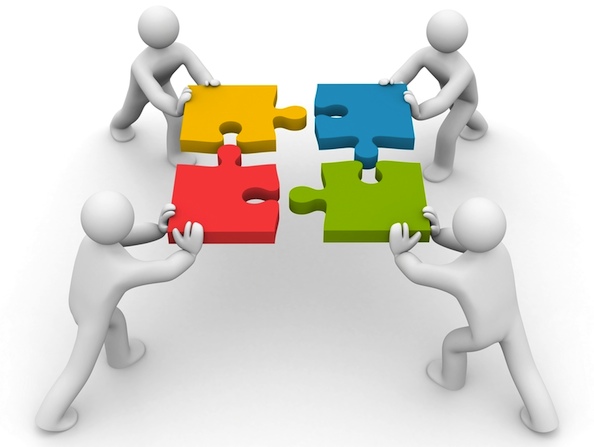 While WordPress offers a ton of features and flexibility, there is still a lot of functionality missing from the core software. The best way to fill in the missing pieces, of course, is to get yourself the right plugins.
Plugins offer all kinds of customization for site admins, however, with almost 40,000 options to choose from it the WordPress Plugin Directory, not to mention all the premium products available, it can be difficult sorting the good from the, well, not so good.
So here's a collection of free and premium must-haves, the plugins that can help take your site from good to great. I've included options for everything from caching the image optimization to security and membership.
Do you have a favorite plugin from this list? Have we missed one that you think is absolutely essential for every WordPress site? Let us know in the comments below.
24. Disable Comments

The Disable Comments plugin enables administrators to globally control comments on their site. Comments can be disabled according to post type, on pages, attachments, etc.
This plugin works well if you want to disable comments on certain post types or on your entire site. However, if you plan to selectively disable comments on individual posts, then this function is better handled directly through WordPress.
25. Regenerate Thumbnails

The Regenerate Thumbnails plugin enables you to regenerate thumbnails for image attachments. You have the option to regenerate the thumbnails for all image uploads, individual images, or specific multiple image uploads.
This plugin is very helpful if you have altered any of your thumbnail dimensions or have changed to a new theme that features different image dimensions.
26. Easy Updates Manager

Easy Updates Manager enables you to manage all of your WordPress updates for a single site or Multisite install. There are tons of settings included within the plugin making it highly customizable.
Features include options to automatically update WordPress major and minor releases. Site administrators can also opt to automatically update plugins, themes, and much more.
27. Redirection

Redirection can help manage 301 redirects and keep track of 404 errors without digging into .htaccess files. This plugin can be very useful if you are migrating pages from a different website and changing the directory structures of your WordPress installation.
A redirection can be setup to pass a URL through to another page, file, or website. Any URL can be redirected, not just those that no longer exist.
28. TablePress

With TablePress, you can easily create tables that can be embedded into posts, pages, or text widgets by using a Shortcode. No special coding is necessary as table data can be entered directly into a spreadsheet interface.
Tables can contain any type of data, including formulas. Sorting, pagination, and filtering add additional functionality for TablePress. Tables can also be imported and/or exported from/to Excel, CSV, HTML, and JSON formats.
29. Edit Flow

Edit Flow makes it easy to communicate with your team members directly within WordPress. It can be customized to fit your specific workflow needs.
Features include a calendar that offers a view of your scheduled content. Custom statuses can be created to define specific stages of your editorial workflow. Writers and editors can have private discussions through editorial comments all from within WordPress.
30. WP Mail SMTP

The WP Mail SMTP plugin reconfigures the WordPress delivered mail function to use SMTP. It offers a setup page that enables you to configure various email options. These options include specifying an SMTP host and SMTP port, specifying the from name and email address for outgoing mail, setting SMTP username and password, and more.
31. Gallery
Gallery offers tools that will assist in adding and editing images for different views on your site that are 100% responsive. Photo galleries and albums can be easily added to posts and pages within WordPress as well as to multiple widgets.
The plugin can also make it easy to rename, upload, remove, and copy images in just a few steps. Image descriptions and tags can also be added through this tool.
32. All in One Schema.org Rich Snippets

The All In One Schema.org Rich Snippets plugin can help give search engines a useful summary of your content to display. These useful snippets of information for your content can help you stand out from your competition.
The plugin supports the following content types: review, event, people, product, recipe, software application, video, and articles.
33. Fast Secure Contact Form

The Fast Secure Contact Form plugin enables you to easily create and add forms to your WordPress site. Multiple forms can be created with an option to redirect visitors to any URL once the message is sent.
Contact forms created by this plugin can easily be customized to fit your site. Extra fields of any type can be added, including: text, textarea, checkbox, checkbox-multiple, radio, select, select-multiple, attachment, date, time, hidden, password, and fieldset.
The plugin also includes CAPTCHA and Akismet support to help block spam.
34. Display Widget

Display Widgets enables you to change your sidebar content for different pages, categories, and more. No more extra coding is required to create multiple sidebars for different scenarios on your site.
All you need to do is click a checkbox on or off for where you want widgets to display or be hidden.
35. Advance Custom Fields

The Advanced Custom Fields plugin gives WordPress users the flexibility to visually create custom fields for their site.
Custom field input types include: text, textarea, wysiwyg, image, file, page link, post object, relationship, select, checkbox, radio buttons, date picker, true/false, repeater, flexible content, and gallery.
36. P3 (Plugin Performance Profiler)
Often times when a WordPress site loads slowly, it is a result of multiple plugins running. The P3 plugin can help WordPress administrators identify plugin(s) that are causing slowness on their site.
By measuring the load times of plugins running on a site, administrators can make decisions on what to do with those that are under performing.
37. Black Studio TinyMCE Widget

Black Studio TinyMCE Widget enables you to insert rich text and/or media objects directly into your sidebars without any HTML coding through a visual editor.
As a default, WordPress text widgets lack the editor capabilities that are offered in posts and pages. The Black Studio TinyMCE Widget overcomes these limitations by providing a clean visual interface to add media and text.
Those that prefer to switch from a visual editor to HTML (like posts and pages) also have that option.
Source : premium.wpmudev.org
Related posts: