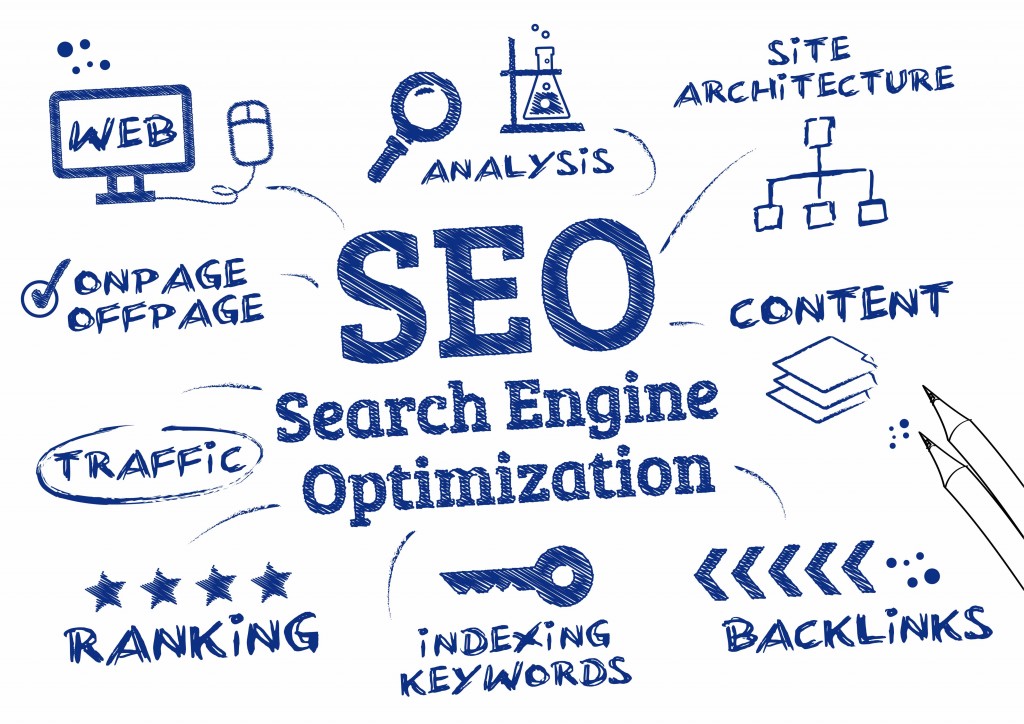 If you have a business and want to go online, then one of the effective marketing strategy today is by using search engines, e.g. Google. If your website or blog is on top 10 list of google search result for keyword you aim for, you can be sure lots of your visitor came from search engines and they mostly buy your product or using service you provide trough your website. Marketing via Search Engine Optimization can be say as most elite and effective because it's free and usually have high conversion.
To help your website enter top 10 google search result, is not simple thing but not too difficult either. There's many website that talk about tips and trick to optimize a website on search engines, especially google. Some information give On Page optimization and other provide Off Page. I will try to summarize what is needed to do to optimize SEO of an website or blog.

Below is 8 steps to optimize a website SEO :
1. Keyword Research
Obviously you must have a plan before you create a website for your business. First steps is crucial and what you should do is find out how people type keyword on search engines in case to find information you need. How? You can do keyword research using Google Adwords : Keyword Tools, this service provided by google for free.
2. Use Keywords on Your Domain
After update of penguin algorithm, some people say that keywords on domain is bad because it can interpreted as SPAM by search engines. I'm not a SEO master or have super ability on SEO world, but i understand in online marketing lots of people say something that not valid like they are the one who understand the most about SEO.
Actually, domain does not have to include keywords, that is not a must, but by using keywords in domain can surely help search engine to know what is the focus of the website. For example, a website about SEO service or backlink, can use domain such as backlinkwarehouse.com, kingofSEO.com, etc. While company website usually not using keywords on their domain such as google.com, facebook.com, twitter.com, detik.com, yahoo.com, etc.
The point is keywords on domain is not dangerous for your website, it will only apply for SPAM sites, and of course you are not planning to make a spam site, right? So, using certain keywords on your site domain is something good, and use extension that match your business purpose, e.g. dot com for commercial sites.
3. Use Right Platform for Your Website
In fact, it is not a problem what platform you use for creating your website. However, if you want to create a google friendly and user friendly website then WordPress Platform is the best choice. Also we can install various plugins on WordPress Platform that help SEO and also improve the look of your website.
4. Use Good Permalink
Make sure all your post permalink include post title because good permalinks really help your SEO. That's why i recommend using WordPress because you can easily change the permalink setting on WordPress. For each post permalink setting i usually use custom structure such as /%postname%/ atau /%postname.html
5. SEO Plugins
As i said before, WordPress has some advantages which is you can install support plugins for your site SEO. Some of WP plugins that help your site SEO is :
Yoast WP SEO atau All In One SEO Pack
Google XML Sitemaps
SEO Friendly Images
6. Quality Content
There some discussion about how the quality content supposed to be. Some say "must have minimum 500 words" others say "700 words", fact is nothing better than an original content. Create a content that keep your viewer interested and want to read all of it repeatedly as google said content is king, so it's better to update your website with original content for your viewer.
7. Use Social Media
At time of digital tech like now, who doesn't know twitter, facebook, Gplus, etc. at least they must know one. If you reading this and not having an social media account, i think it's "extraordinary" – pun intended :p. For website owner, having twitter and facebook account is a must. This will not just help your site SEO but also increase visitor amount to your website.
8. Build Backlinks
Search engine algorithm will always changing over time, but one thing that will not change for sure is Backlinks. Important thing to notice while building backlinks for a site is the quality of backlinks. Use your free time to build quality backlinks and continously do it per sequence.
That is 8 steps to optimized a website SEO and must be applied if you want to get attention from search engine, especially google. If you can not do the steps or have no time to, you can hire a webmaster that understand SEO.
Hopefully this article can provide useful information about how to optimize Website SEO. Post your suggestion and question on comment section.

Related posts: